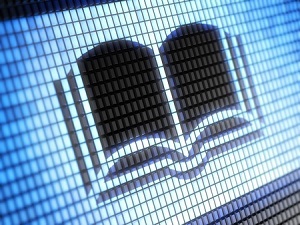 The far north of Canada, land of the midnight sun and the polar night, has one of the most concentrated populations of native peoples in the Americas. About eighty percent of residents of Nunavut, the province in Canada's far northeast that includes Baffin and Ellesmere Islands, claim Inuit ancestry. And these native communities, known collectively in Canada as the "First Nations," are home to an incredible degree of linguistic diversity, with six generally accepted ways of writing the Inuit languages. One of these languages and its script, known as Inuktitut, is enabling the creation of a new digital library for Inuit early childhood education.
For those of us only familiar with the alphabet used in English and most European languages, the Inuktitut script might appear hopelessly foreign. It is technically known as an abugida, or a consonant-based alphabet, and has over 60 distinct markings. Diacritics are added for vowels, much like in Hebrew. It is also known as Canadian Aboriginal Syllabics. The creation of this digital library, which is focused around early childhood level books, is reflective of a major commitment to the preservation of the written Inuktitut language.
By endorsing the role of libraries as promoters of linguistic and cultural heritage, the creators of this library, Inuit Tapiriit Kanatami, the national organization of Inuit in Canada, is making a powerful statement about the importance of passing on native languages to the youth of native communities. Some might be daunted by the prospect of teaching six separate alphabets to members of the Inuit community, but as these children grow up, although they may not read books in Inuktitut on a regular basis, they will have the favorable memories of beloved childhood books to reflect on, and will be able to take pride in this cultural heritage, the ability to read the language of their people.
The fact that this library's database is electronic plays a particularly important part given the geographic isolation of nearly all Inuit communities in Nunavut and Northwest Territories, where the library is located. In addition to books, it also includes games, songs, research, and stories. All of these resources were compiled from educators across Canada. Many communities may not have access to their own library, which may be hundreds of miles away across the frozen tundra, out of reach both physically and economically. An internet connection can provide access to education and opportunities from the outside world, but it can also act as a tool to record and store a piece of a culture under threat from that same homogenizing influence.
In the end, the library reports that the children they serve access English materials about 90% of the time. Nevertheless, its creators remain optimistic about its importance for both local residents and the larger Inuit community. The initiative has been viewed as a success, and Inuit Tapiriit Kanatami continues to search for more resources for its expansion.