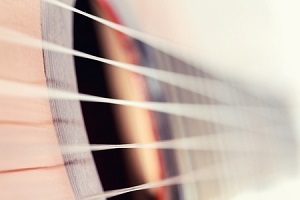 There aren't many more libraries in the land of the free that hold more clout that the Library of Congress. In fact, there are probably none. The national library has a number of duties in addition to standard and expected bookkeeping, and it is about to exercise one of those duties when it gives recognition to the legendary Willie Nelson.
The library has announced that Nelson will receive the Gershwin Prize for Popular Song this year, and made note of his incredible six decades in the music industry. The ceremony itself will be held in Washington in November, where a number of other festivities will help to celebrate the crowning achievement. A concert, among other things, is already undergoing planning now.
To be sure, Nelson will be stepping into some incredibly impressive company. Former recipients of the Gershwin Award have been Billy Joel, Paul Simon, Paul McCartney, and Stevie Wonder, just to name a few. Wilson, however, has no need to feel inadequate standing shoulder to shoulder with such music industry giants, as his music itself has and continues to redefine the genre he calls home.
Willie Nelson has for a long time been a fixture in country music. Unlike many artists, however, who divide public opinion of the genre, Nelson has been known for his universally appealing subject matter and storytelling style. His songs have set the standards in the past for other country and folk music artists, and he's shown no sign of slowing down. In the last five years along, Nelson has put out an astonishing 10 releases – and written a best-selling book while he was at it.
Adding to the slight eccentricity of Nelson's appeal are his hobbies and politics. They aren't always at the forefront of his lyrical content, but a series of interviews ranging from informative to downright charming have helped to win fans over who have glimpsed into his personal life. His love of hobbies like magic, for example, have led to some fun and astonishing Youtube videos.
Of course, the music icon's opinions aren't always without their divisiveness, as is the case when it comes to Nelson's strong and vocal support of marijuana legalization. While the topic is controversial on its own, it is particularly provocative to many country music fans, who tend to have a more conservative social and political slant than many other music genres.
In any event, Nelson's music continues to be the main drive behind his creative outlets, and Library of Congress librarian James Billington noted that Nelson is a "musical explorer," in reference to the ways in which Nelson has crossed his music over into other genres like folk, jazz, blues, and more. Nelson's masterful storytelling and lyrical abilities have helped him to maintain a consistent track record of excellence, even while traversing various genres. As for his own opinion of the award, Nelson issued a written statement that he was honored to be the next recipient of the Gershwin award, and that he "appreciate[s] it greatly."