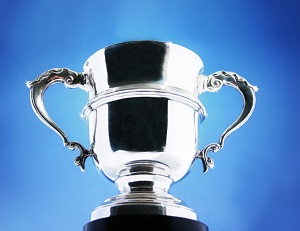 This March, the Theta Epsilon chapter of the Delta Kappa Gamma sorority will continue their tradition of bringing some powerful female flair to the children's and young adult sections of their local libraries. The donated books highlight female achievements in history and powerful figures the sorority deems as role models. Some of the books aren't necessarily historical, either, but simply feature strong female lead characters.
In many books, especially those directed at young people, female characters are often marginal, passive, or completely dependent on their male counterparts. In recent years, however, more and more gender equity has been made its way into titles for young readers. Theta Epsilon is hoping to steer these readers toward books that "showcase young female characters capable of decision, judgment, creativity, and initiative."
Teachers and librarians frequently see intermediate and primary school students who are tasked with creating reports on historical figures all the time, but have found that females are consistently underrepresented in these projects. When children are young, they are still forming their perceptions of the world, and these perceptions include gender roles, perceived capabilities, and more. By introducing young minds to female pioneers and heroes early on, the project hopes to help children form stronger images of women in general; the auxiliary aim is to cultivate self-worth in young girls along with respect from their male peers.
The project has been ongoing for 10 years now, and the chapter doesn't plan on stopping any time soon. The organization is a strong proponent of women's rights and education in other arenas as well, even sponsoring scholarships for girls who are graduating high school and are looking to pursue a career in education.
Participating libraries include branches in the La Quinta, Indio, Palm Desert, Mecca, and Coachella public libraries. Each library houses a display for the duration of March in celebration of National Women's History Month, which houses titles at various reading levels for different age groups to check out and engage with.
The books include works like:
a biography of Audrey Hepburn which acknowledges not only her achievements on the screen but also her humanitarian efforts
a female writer's memoire of a girl of color growing up and struggling with the religious influences in the area she grows up in
A book that explores various unsung female heroes of World War II; the era is generally devoid of reporting on influential women at the time.
The journey of Esther Earl, who discovers at 12 that she has cancer and has to decide what to do in the intervening years until her passing, at the young age of 16.
They include many others for readers to choose from as well. While this sorority chapter may be a pioneer in their area, they are far from the only people taking the message of Women's History Month to the library, so be sure to check in at your own local branches and see what's in as well!