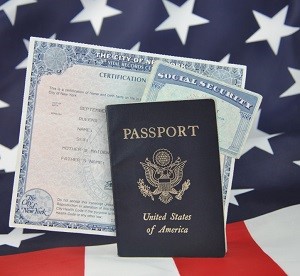 President Obama's executive action on legalizing millions of illegal immigrants is certainly controversial and is currently being challenged in our court system.  That hasn't stopped several organizations from trying to help illegal immigrants navigate the complex situation they are in.  Many people that are in the country illegally now have the opportunity to obtain legal status and potentially even apply for citizenship.  Unfortunately, the process is lengthy and complex and most illegals don't know where to start or what their options are.   This issue is especially pressing in certain regions where illegal immigration is high.
For some time now, libraries within these regions have done their best to help offer illegal immigrants advice on gaining citizenship.  Soon, 73 libraries across the Los Angeles area will offer specific resources for those seeking advice on how to apply for things like deportation protection, work permits, and an eventual path to full citizenship in the US.  Workers will be able to help interested parties find out where they can find applications and additional information online, which offices they need to contact and submit documents to, and more.
The plan doesn't come without a price tag, and the city itself has committed roughly $10 million.  Non-profits in the area are expected to kick in another $10 million in funding as well.  Mayor Eric Garcetti touted the plan on Thursday as a piece of the greater puzzle of helping illegal immigrants within the city.  A very large portion of LA's population is now made up from people that are in the country illegally.
Apparently, libraries are already a public resource that many community members – including illegal immigrants – know and trust when looking for help and advice.  In this vein of thinking, it made perfect sense for the libraries to extend the services they offer for those looking to assimilate and gain citizenship.
In addition to librarians, other officials with frequent contact with the public will be given training on immigration services and resources.  These include people like city school workers, parks and recreation representatives, and more.  Mayor Garcetti also made the point that, between reserve money and the foundation and non-profit donations, the program can be carried out without having to make cuts anywhere else in the city's budget, surely welcome news for many residents dealing with LA's high cost of living.
The move is part of the "Cities for Citizenship" initiative that several other mayors have joined Garcetti in announcing recently.  The initiative comes on the heels of President Obama's announcements for an aggressive path to citizenship plan for those born of illegal immigrants and brought to the United States as minors.  To some, these individuals are seen as being punished and having their lives uprooted as a result of decisions their parents made for them when they were children or teens.
The plan allows these young adults to apply for a three year work permit granting temporary legal status within the United States.  From there, traditional paths to citizenship are open.  Another stipulation of the plan allows for parents of U.S. citizens and legal residents to apply as well; this demographic alone is predicted to submit applications numbering in the millions.  President Obama's executive action on immigration may be controversial, but that isn't stopping libraries from trying to help illegal immigrations obtain legal status.