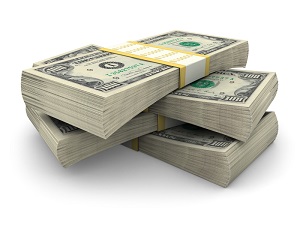 The contracting and selling of public lands and projects to private companies is always a touchy issue. The complaints against such arrangements are, to be sure, not without merit; countless times, a company has made promises to a government body, which in turn has promised those same things to its constituents, only to be under-delivered in the end. Even more common, is that an attempt to secure a project leads to under-bidding, and taxpayers end up between a rock and a hard place when they have to choose between shelling out more money and leaving a project halfway finished. Because communities generally don't want to leave their new park, library, or other public facility halfway finished, they almost always opt to pay up. In a way, private contractors can easily extort government agencies, and by extension the communities they serve.
Because of this, it's no surprise that recent proposals to contract out the development of local library sites have been met with fierce protests and opposition in Brooklyn, New York. That said, some are willing to admit that, compared to deals that have been on the cusp of being brokered in the city in the past, these latest ones look promising. While both plans – one for a 1960's Brooklyn Heights branch and the other for a 1970's-built branch in Sunset Park – seek to update the facilities available and modernize the sites, the one at Brooklyn Heights will be shrunk in the process.
In a move that sweetens the deal, new subsidized housing is planned to be built on top of the libraries, whose new buildings will be multi-story. In Brooklyn Heights, for example, the dilapidated two story building could soon be demolished and rebuilt into a 38 story tower, which would house as many as 132 "market rate" apartments.
At the Sunset Park branch, a seven story renovation would occur, and would bring about an additional 50 apartments for the area.
The apartments, while partially subsidized, still would be a huge money-maker for the library system in the city. In the current deal, the library system would make a profit of roughly $50 million when all's said and done. One developer involved, Hudson Companies, has also alluded to offsite affordable housing, of up to an additional 114 units. Even without the extra income brought about by taking up Hudson Companies on its additional proposal, the city would make enough money to update many other branches in its system that are badly in need of assistance.
Like most states, New York has struggled to keep its budget from crashing. In 2008, funding for public libraries was at an all time low with no end to the fall in sight. Since then, New York city Mayor Bill de Blasio has managed to somewhat stabilize the budget, but projects like the current contracting proposals, are still needed to bring the system as a whole up to date. Libraries are still closed on Sundays which, because a large library user base is composed of children and teens in school, is one of the best days of the week for patrons to visit and exchange materials.