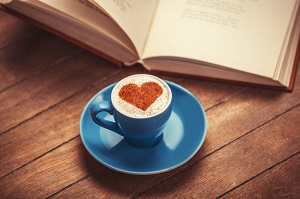 This Saturday, January 24th, is National Readathon Day, and Chicago area libraries are looking to host some exciting events, especially for their patrons.  The Readathon is a country-wide celebration of reading and a prime opportunity for libraries to reengage with their patrons.  Today, young people have so many other devices and platforms competing for their attention, that library going can get tossed by the wayside.  In Chicago, several branches are setting up opportunities to show their (even more) fun sides.
Of the area libraries, Chicago Public, Des Plaines Public, Evergreen Park Public, McHenry Public, Palos Heights Public, and Plainfield Public Libraries will be participating with pre-accounted events.  At Palos Heights and Chicago Public, for example, a children's reading will be hosted by librarians.  At Plainfield and Evergeen, readings will be hosted, with snacks provided for attendees.  McHenry will be hosting a reading with a raffle, where children and teens can take home some sweet prizes.  Des Plaines Public Library hasn't announced that it will be hosting a reading, but it has said it will be giving out 100 "survival" kits to the first patrons to come through its doors on Saturday.  The kits will include a new book bag, along with snacks for readers to munch on while reading at home.
Essential to the Readathon, as well, are pledge-based fundraisers, which will occur much in the way that a walkathon would in other scenarios.  The Readathon will run from noon to 4pm, and the events will take place within this time window.
The national holiday is not only set to revitalize interest in library attendance, but also hopes to breath new financial life into struggling systems.  Over the past few years, some systems have seen improvement in attendance and funding, while others still feel the chilling effects of repeated government budget cuts over the past 10-15 years.  While there are plenty of petitions each year at the municipal, county, and state level to increase or bring back funding to libraries, options like the Readathons help libraries to take things into their own hands and make a change while waiting on bureaucratic red tape – which may never be broken through at all.
Of course, libraries don't have to limit themselves to events like the Readathon to try and raise additional funds.  Many libraries across the country hold their own events throughout the year.  While libraries are already technically community (tax) funded, many people don't mind giving their library an extra hand when asked.  For some, this means direct donations, while for others it means volunteering to help keep costs of operations down.
In any event, however, it's nice to see communities rallying around their libraries.  Hopefully, Saturday's events will be able to bring in a crowd, and pledges can help to keep things running smoothly.  Of course, libraries across the country will be participating, so there's no need to fret if you don't live in the Chicago area.  A quick call to your local branch should help you find some fun events to attend.