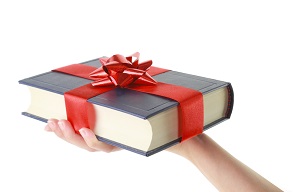 Ever heard of a Little Free Library?  If not, you've probably seen one as you've driven or walked around. They are probably the world's smallest libraries.  In fact, there are over 20,000 of them worldwide now, with a high concentration of them located in the US. These "little free libraries" function as the name implies; they're basically oversized mailboxes – though usually decorated or built out of nice wood – that have a couple of shelves for books on them.
Inside, visitors are encouraged to either take a book or leave one, without any code of exactly when a book should be returned, or even where it should be returned to. These small library systems have been sprouting up everywhere for several years now, ever since a Wisconsin man erected one in front of his house to honor his mother who had passed away.
Now, Detroit has just placed the first of their 20 initially planned little libraries, to be built in and enhance public places like parks and gardens. Last Thursday, a small ceremony was held as the first little library was opened for 'business' in the area.
Todd Bol, the man behind the first tiny library, is actually connected to the Detroit effort in a big way. A woman by the name of Kim Kozlowski decided to launch a fund raising campaign via Indiegogo.com (a popular "crowd sourcing" website for all kinds of projects) in order to help built libraries all over the city. Bol heard about the campaign, and pledged to give her 20 of the little libraries to use to help her get her efforts off the ground.
Kozlowski says that part of the effort goes beyond the immediate impact of the libraries; Detroit is known for some fairly troubling crime statistics, and she wants to help move focus away from the negatives in favor of more uplifting prospects, like the libraries. She even talked of making the city the "Little Library Capital." While they may not be the capital yet, her Indiegogo goals are ambitious, and she looking to go all out with the libraries.
Beyond this story, the little libraries also represent an interesting shift in dynamic. Because of their lack of rules and general free form nature when compared with traditional libraries, they're able to appeal to a new range of people. Most people lead busy lives, and while the prospect of setting aside time to read a novel is challenging enough, the idea that they'll have to also give up time to travel to the library adds to it. With the little free libraries, a walk out to grab the mail could be all it takes to put someone in the vicinity of a place to grab a book.
Plus, no late fees (users are encouraged to take and leave any number of books as they please, at any time) means that no one has to worry about marking a calendar or taking longer than anticipated to get through something they've "checked out."